Meditel Ltd. aims to establish and operate the Human Technology Centre of diversified activity with an integrative approach. The HTC combines the environmental capabilities and high quality with the special professional background of its' founders to meet the health care related needs and expectations of the region.
The working relationship with university research centres, experience in production, and commitment in patient centric health care are the essential fundaments in achieving our objectives. Meditel Ltd. is member of the PBN Group.
Mission
Creating a common platform for multidisciplinary research and development to meet human needs with a complex and integrated approach.
Strategy
Providing coordinative management with full-scale support for operations to increase efficiency and realization.
The objective of the Human Technology Centre is to effectively combine public and private funds in creating an integrated development centre to generate qualified jobs and to improve quality of life. The program concentrates on synergic integration of health related technologies, research, development and manufacturing focusing on the human. To achieve these goals HTC combines its national and international institutional knowledge with the health sector, mechatronics and textile industry, the developmental and manufacturing know-how.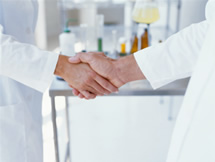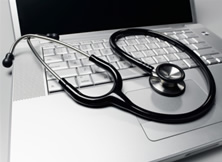 Management
Meditel Ltd. is a family business integrating the diverse professional background and expertise of its founders. The company is also an integral part of a large business network (Pannon Business Network) increasing the project management and property development capabilities

Miklos Barta MD
has PhD in radiology and is director of Meditel, former head of radiology department at county hospital, retired as professor from the University of Pécs, Faculty of Health Sciences. Since 2005, he has been member of the Diagnostic Medical Sciences Work Committee within the Pécs Regional Work Committee of the Hungarian Academy of Sciences. Also since 2005, he has been member of the Vas County Scientific Board of the Hungarian Academy of Sciences. He published a book, several book chapters and numerous articles in various journals in Hungarian and English.
Balázs Barta EMBA
, managing director, gained experience at multinational companies and was in the position of Trade Marketing Director at InBev. He received executive MBA diploma in 2000, at Insead France and Wharton, USA. Since 2006 he is actively involved in business development, as a manager of PBN. He participated in the development of the Business Development Chapter of the Regional Operative Programme. He was a guest speaker as business development benchmark in Brussels. Professional partner of Ministry of Economics, National Development Agency and Regional Development Council and Agency. He managed number of international and national projects. PBN-Group is working on app. 2 billion HUF project value.
Miklos Barta jr. MD
, member of MediTel Ltd., worked as consultant radiologist in the UK and in Hungary. He was specialized in breast radiology. He is experienced and interested in eHealth, telemedicine and digital radiology. Author of several lectures and articles both in English and Hungarian. Currently works as consultant for Meditel and as a Teleradiologist.